Feb 5 2018 37430 1
Your buyers don't understand mortgage basics
NEW YORK – Feb. 2, 2018 – Many Americans begin looking for a home to buy without understanding the fundamentals of applying for a mortgage or what it takes to qualify for one, according to a new survey by Ally Home, a direct-to-consumer mortgage business.
Ninety-two percent of the more than 2,000 U.S. adults who responded to the survey admit they don't know how much mortgage they can afford. Further, most are confused about "rates" versus "points," and only a third have a general idea what their average closing costs might be.
Only 8 percent realize that the maximum debt-to-income ratio is usually 43 percent. Most respondents believe it's significantly lower or don't know at all.
"When it comes to major financial investments, such as a home, it's critical consumers have a solid grasp of the basics," says Diane Morais, president of Consumer and Commercial Banking Products at Ally Home. "It can seem overwhelming at first, but by mastering just a few of the fundamentals, home buyers can put themselves in a much better position to win and secure the mortgage that's right for them."
Source: Ally Financial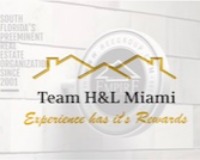 Author:
Team H and L Miami
Phone:
305-458-3583
Dated:
February 5th 2018
Views:
19
About Team: Team H&L Miami @ Real Estate Empire Group is a fast growing boutique Real Estate firm established in...