Jun 27 2017 37430 1
Survey: More lenders expected to ease credit standards
WASHINGTON – June 26, 2017 – According to Fannie Mae's second quarter 2017 Mortgage Lender Sentiment Survey, more mortgage lenders say they've eased credit standards recently, and they expect further easing in the coming months.
The share of lenders who said they eased mortgage credit standards over the prior three months has ticked up gradually in each quarterly Fannie Mae survey since the fourth quarter of 2016. Additionally, when anticipating the next three months following a survey, a rising share of lenders in each survey said they plan to ease credit standards for GSE eligible, non-GSE eligible, and government loans.
Concerns about economic conditions were a top driver for the changes in lending standards. Across the three loan types, the share of lenders who reported growth in purchase mortgage demand dropped to the lowest net reading in years for the second-quarter. The drop in purchase mortgage demand also reflects the latest findings in the Fannie Mae National Housing Survey®, in which the net share of consumers who reported that now is a good time to buy a home dropped to a record low.
The results of both surveys mirror the ongoing narrative for housing: Tight inventory has pushed up home prices, which is weighing on affordability and constraining sales. As a result, lenders are finding less demand for mortgage products, which encourages them to lower credit standards as a way to attract more business.
"Expectations to ease credit standards climbed to survey highpoints in the second quarter as more lenders reported slowing mortgage demand and increasing concerns about competition from other lenders," says Doug Duncan, senior vice president and chief economist at Fannie Mae.
Duncan says lenders cited other factors that also make them more open to easier lending, such as "diminishing compliance concerns and more support from the GSEs (Fannie Mae and Freddie Mac), including clarification on representations and warranties and tools that provide greater certainty during the loan underwriting process.
"Easing credit standards might also be due in part to increased pressure to compete for declining mortgage volume," Duncan adds. "For the third consecutive quarter, the share of lenders expecting a decrease in profit margin over the next three months exceeded the share with a positive profit margin outlook. For the former, the percentage citing competition from other lenders as a reason for their negative outlook reached a survey high."
© Copyright 2017 INFORMATION INC., Bethesda, MD (301) 215-4688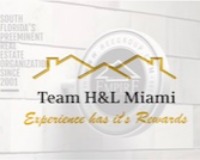 Author:
Team H and L Miami
Phone:
305-458-3583
Dated:
June 27th 2017
Views:
40
About Team: Team H&L Miami @ Real Estate Empire Group is a fast growing boutique Real Estate firm established in...