Nov 14 2017 37430 1
7 Ways to Bring Fresh Mediterranean Style to Your Kitchen
Introduce Mediterranean elements to a transitional kitchen, or update your Mediterranean kitchen with simple changes

Sean LewisNovember 8, 2017 Houzz Contributor. Lewis is a designer and blogger who runs Airy Kitchens...More
EmailComment6Like40Bookmark56PrintEmbed
Click "Embed" to display an article on your own website or blog.
Mediterranean style is known for its colorful tiles, natural woods and wrought-iron details. Traditionally, these elements,which we've identified in past stories, have been paired with warm terra-cotta colors and dark, ornate furniture. Lately, we've been seeing kitchens that have traditional Mediterranean details, but with a twist — often, in the form of cool colors or new materials. At the same time, we've noticed some modern elements — think sleek furniture or lighting fixtures — popping in to bring a crisp, fresh feel to more traditional Mediterranean kitchens.
Want to get the updated Mediterranean look? Here are seven ways you can tweak traditional Mediterranean elements to create a stylish, inviting kitchen.
Airy Kitchens1. Use cool colors with warm accents. For a bright and current look, stay away from warm orange or yellow for your walls or cabinets. Instead, use warm colors in accents, such as in your window coverings, backsplashes and decorative pottery.
For the walls and cabinets, I recommend using blue, gray and white, which look clean and current against colorful tile. This kitchen features cool-colored cabinets, walls, counters and backsplash. But the terra-cotta floor and reclaimed wood shelves add warmth as well as a Mediterranean flavor.
NewStudio Architecture2. Incorporate colorful tile.Decorative tile is one of the favorite features of Mediterranean style. To get a Mediterranean feel in your kitchen, you might use a single-color tile with a decorative shape, like the floor tile in this photo, or a colorful tile with a simple shape, like the backsplash tile.
In a cool-colored, simple kitchen, tile offers a great opportunity to add warmth, personality and fun. Don't be afraid to get playful. But be sure to look for a design that incorporates some of the colors of your cabinets or walls to tie everything together.
Since Mediterranean tile can get expensive, you might want to consider a framed backsplash behind the stove or sink only, with a plain white or blue tile for the rest of the kitchen.
Find Mediterranean-style tile
Marcelle Guilbeau, Interior Designer3. Feature reclaimed wood. Reclaimed wood can add warmth and character to any kitchen. In fact, beams and dark wood elements arefrequently seen in traditional Mediterranean kitchens. Using reclaimed wood instead of new is a great way to add an aged, rustic touch to your contemporary Mediterranean kitchen. Consider adding multiple reclaimed elements like shelves, beams, moldings and furniture.
In this photo, a reclaimed island adds drama and interest to a simple white kitchen. The island also echoes the wood in the ceiling beams, creating a pleasing repetition of materials.
Intimate Living Interiors4. Choose black hardware in a contemporary shape. Wrought iron is a staple of Mediterranean design, traditionally seen in the form of curlicue brackets and railings. For a more current look, channel the look of wrought iron by using black hardware with a contemporary shape. Simple drawer pulls, shelf brackets, lights and faucets can add traditional character to your modern kitchen. Don't be afraid to use distressed or weathered hardware, especially if your other materials are crisp and new.
This kitchen pairs clean white cabinets with chunky black drawer pulls to create a bright, functional space. Colorful tile and warm wood floors add a dash of Mediterranean style.
Jessica Risko Smith Interior Design5. Add open shelving. Forgoing upper cabinets in favor of shelves can be a great way to open up your space and avoid the feeling of being boxed in by cabinets. Plus, whatever you put on the shelves will also make a statement. This is a great opportunity to add color and pattern to the kitchen with your dishes and accessories, or, alternatively, to add a calming effect with all white or beige dishes.
In this kitchen, using open shelves instead of cabinets adds brightness to balance the dark cabinets. Wrought iron and terra cotta are unmistakably Mediterranean, while a blue island feels contemporary. What a fun mix!
The Pros and Cons of Upper Kitchen Cabinets and Open Shelves
The Refined Group The floating shelves in this kitchen feel clean and contemporary, which helps to balance the larger, heavier details in this transitional Mediterranean kitchen. The color palette of white, beige and gray is calming and fresh.
Dupont Cabinetry & Design6. Use contemporary lighting. So far the examples have shown how to add Mediterranean touches to more transitional kitchens. Now lets look at some ways to update traditional Mediterranean kitchens without major renovations. One relatively simple way is switching out older, more traditional light fixtures for contemporary shapes.
When you are looking at potential new lighting fixtures, look for those that complement the style of your room with materials and colors that match other hardware already in the kitchen. This traditional style Mediterranean kitchen has dark terra-cotta floors and ornate carved woodwork, but the large round sconces, flush mount spotlights and cool blue backsplash make it feel pretty contemporary.
Be sure to look beyond standard fixtures and consider adding flush spotlights and under-cabinet lighting. Also, I recommend that you use LED bulbs to keep temperatures cool and save electricity.
Browse drum-style chandeliers
Jessica Helgerson Interior Design7. Introduce bright, modern furniture. Whether you are building a new kitchen or just want to freshen up an older-style room, consider adding bright, modern furniture. Swapping out dark tables and chairs for lighter, brighter furniture can drastically change a space on a minimal budget. This kitchen includes two bright red chairs that don't match any features in the room; they do, however, add a new, fun element that feels fresh and contemporary. The simple, clean lines of the chairs contrast the more traditional architecture. Exposed beams and a plaster-finish oven hood are also elements of Mediterranean style. In this case, both have been painted white for a clean, contemporary look.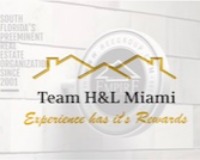 Author:
Team H and L Miami
Phone:
305-458-3583
Dated:
November 14th 2017
Views:
90
About Team: Team H&L Miami @ Real Estate Empire Group is a fast growing boutique Real Estate firm established in...