Sep 22 2017 37430 2
7 Initial Steps for Dealing With Floodwater Damage
How you handle your flooded home and its contents can affect not only the damage level but also your personal safety
longer a water-damaged home is left sitting, the more the damage will increase. The tasks after a hurricane are daunting, but it's important to start them right away. Over the years I've worked on many restoration jobs caused by water damage, and here I'll tell you the first steps you should take after your home has been damaged by water. Hopefully this will help minimize the damage and make the recovery process as smooth as it can be.
Before Photo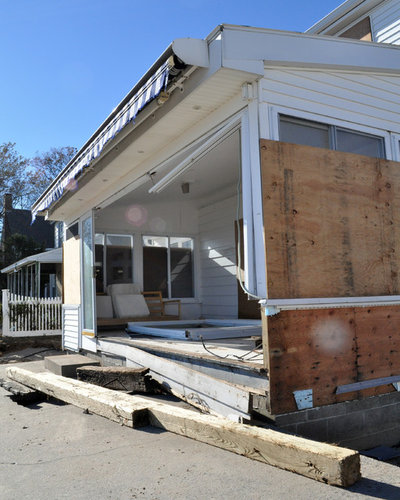 Federal Emergency Management Agency1. Contact your insurance company. Do not do anything to your home until you have contacted your insurance company. If you need to remove anything right away, make sure you document it with pictures or video. The insurance company should send out a water remediation specialist immediately.
2. Call the right specialists. Get a water remediation specialist in your home as soon as possible. These specialists remove all the damaged contents and start the process of drying everything out. I recommend bringing ina mold specialistas well once everything is dried out to make sure the remediation process was successful. You want to be sure everything is dry and all the mold has been removed before you start any remodeling. Of course you want to get back into your home as soon as possible, but rushing can lead to future mold problems.
3. Avoid dealing with mold on your own.For natural disasters the magnitude of Harvey, remediation should be left to a professional. If you have to start the process by yourself,take extreme caution. The more you disturb the mold, the greater the chance it can spread throughout your house and become hazardous to your health.
4. Turn off the power.Before you do any work, turn off the power to the areas you will be working on. Before Photo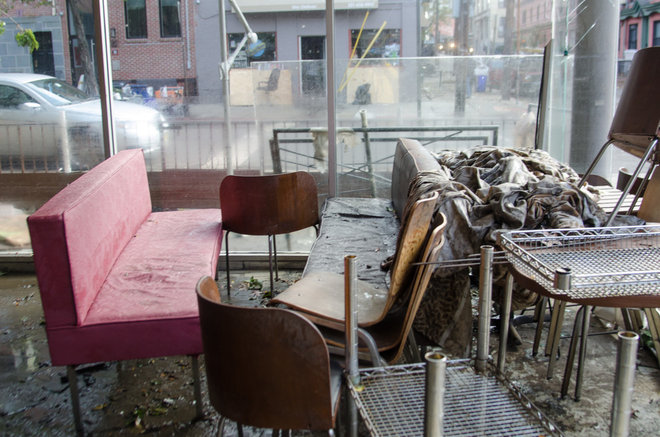 Federal Emergency Management Agency5. Sort through the damage.
Furniture. Any furniture that has been saturated should be thrown away.

Carpet. If your carpet has been saturated, dispose of it. The best way to remove it is to cut it into manageable sections with a box cutter or knife. Roll up the sections, leaving the carpet pad, then cut the pad into strips and dispose of them too. Carpet is held down by wooden tack strips — thin strips of wood lined with hundreds of upside-down nails. These can be removed with a chisel and a hammer.

Millwork and Sheetrock. Any millwork, such as baseboards, should be removed and discarded. Remove wet Sheetrock and any wet insulation behind it.

Cabinetry. If water has gone underneath your cabinets, you may need to remove these as well. If only a small amount of water went beneath them, you may be able to save them. You can drill or cut holes in the toe kick — the bottom-most part of the cabinet that sits on the floor. The toe kick is slightly recessed from the rest of the cabinet, so drilling into it will allow air to flow under the cabinet and dry it out. These holes are fairly easy to patch when you begin the reconstruction.

Flooring. Just because your tile or hardwoods look and feel dry on the surface does not mean they are completely dry. When hardwoods are installed, a layer of roofing felt is placed between the subfloor (plywood) and the hardwood flooring. This creates an excellent moisture barrier for the floor. Unfortunately, it also holds much of the water that falls on the floors. However, there are machines that can pull the water through the floors without removing them. I have had middling success with this process. If water is still present after you try this, you will need to remove the hardwood flooring. Tile often has the same issue — water can become trapped between the tile and subfloor — so you may need to remove your tile floors as well.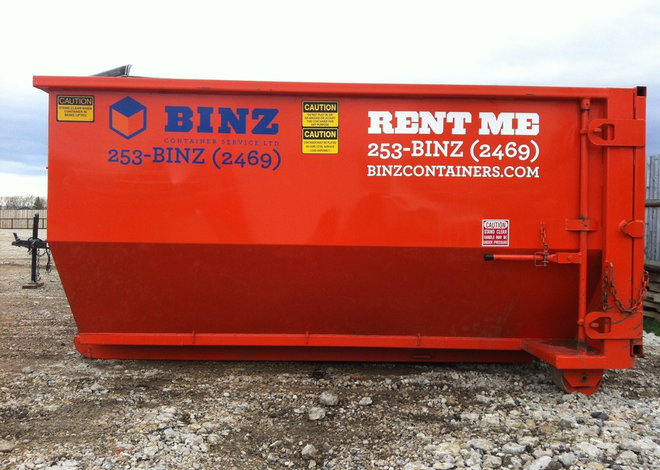 Binz Container Service Ltd.10-Cubic-Yard Bin - $1506. Order a dumpster. When ordering a dumpster or another garbage bin, get the largest one available. The price difference between the various sizes is usually minimal. Then have a plan in place before loading it up. You want to get the maximum amount of debris into the minimum amount of space.
Break down items before you throw them away, and make sure that they lie flat on top of one another.

Place the lighter items on the bottom.

Make sure you can open the door to the bin, located on one end. If you throw items over the top, you will not be able to pack the bin efficiently.

Use caution when loading items!
Before Photo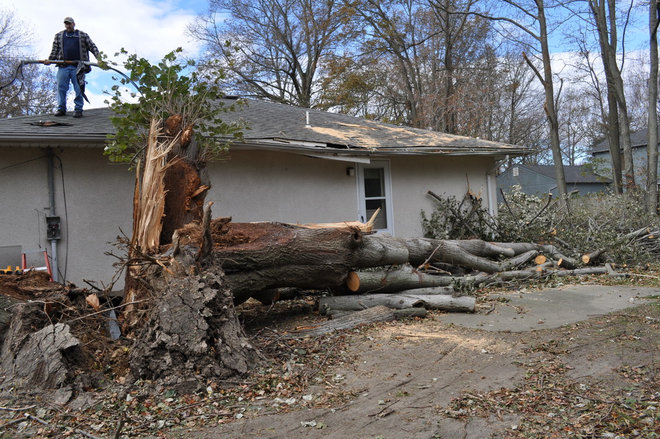 Federal Emergency Management Agency7. Work closely with your adjustor.Make sure you are onsite when the adjustor visits your house. If you have acontractor that you're working with,make sure that person is onsite as well. They can both look at the damage and offer opinions about what it will take to rectify the situation. Together, they can also point out areas that may have damage that cannot be seen yet.
More: Read more stories about recovering after a hurricane or other disaster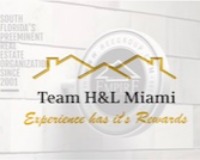 Author:
Team H and L Miami
Phone:
305-458-3583
Dated:
September 22nd 2017
Views:
195
About Team: Team H&L Miami @ Real Estate Empire Group is a fast growing boutique Real Estate firm established in...